Amy, Lead Certified Veterinary Technician
Amy graduated from Minnesota School of Business with an Associate's degree in Veterinary Technology in 2011. She joined the team at Wayzata Pet Hospital in the fall of 2015. Amy's passions include providing care and comfort to geriatric animals, and maintaining dental health in all pets. Animals have always been an important part of Amy's life. She lives in Bloomington with her husband Chris and their cats, Dusty and Dinah.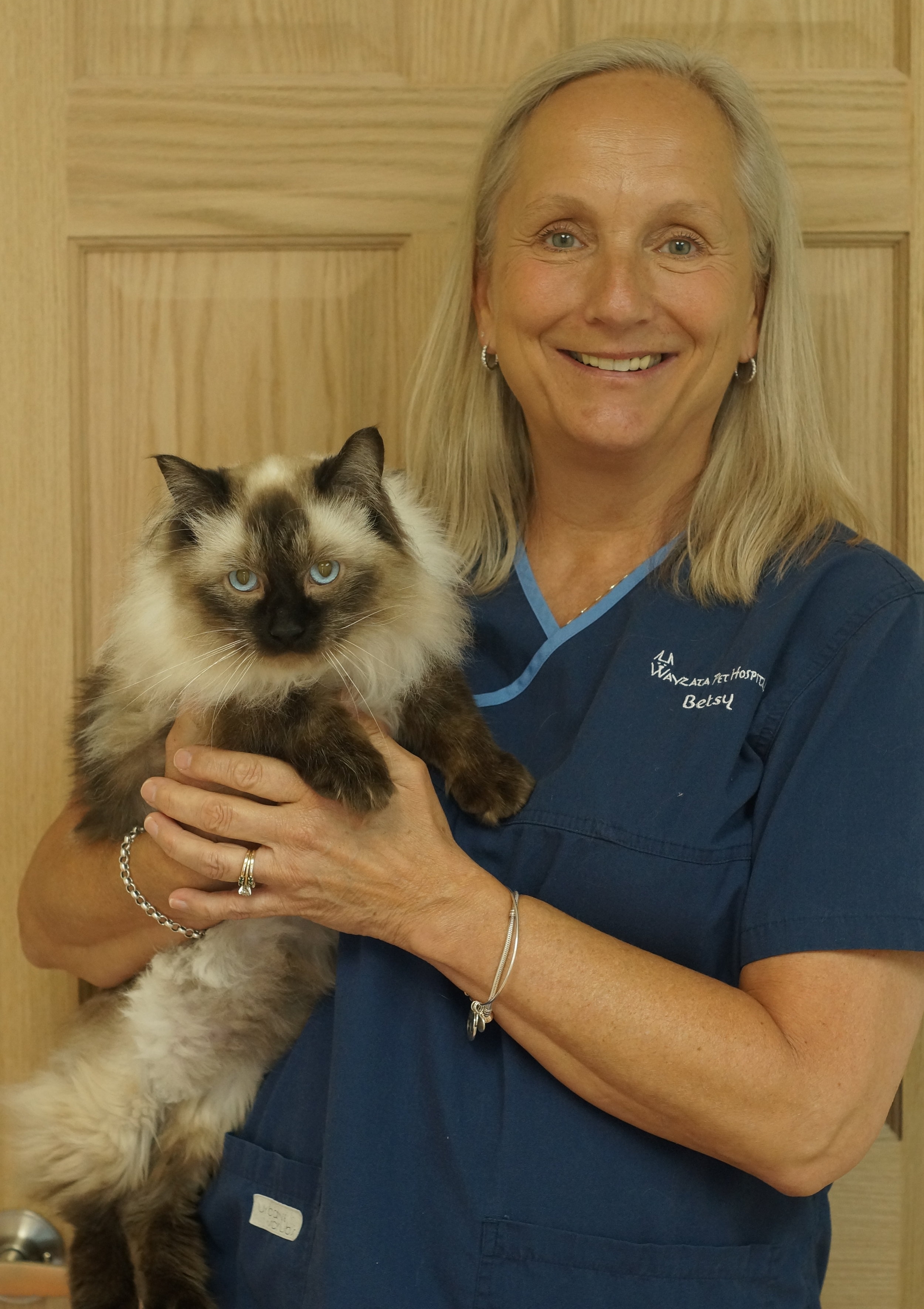 Betsy, Veterinary Assistant/Receptionist
Betsy has worked at Wayzata Pet Hospital since 2004 as Office Manager/Vet Assistant/Receptionist. She lives in Orono with her husband Bruce and Kit Cat, a rehabilitated stray cat. Betsy and her husband have two adult children, Lindsey and Jesse. She enjoys the bonds that she forms with clients and their pets.
Sabrina, Certified Veterinary Technician
Sabrina graduated in 2014 from MSB with an Associate's in Veterinary Technology. She joined the Wayzata Pet Hospital team in 2017. Her interests include emergency care, assisting in surgery and anesthesia monitoring. Sabrina and her husband, Joe, share their home with four dachshunds, Bella, Bentley, Dakota and Spot.
Alexis, Veterinary Technician Assistant
Alexis is a senior at the University of Minnesota- Twin Cities studying Animal Science with an emphasis in pre-vet. After graduating she will apply to Veterinary School in the hopes of becoming a veterinarian. She joined the team at Wayzata Pet Hospital in the summer of 2018. Alexis shares her home with her cat, Kitty Kitty, in Minneapolis.